50th Reunion - Class of 1972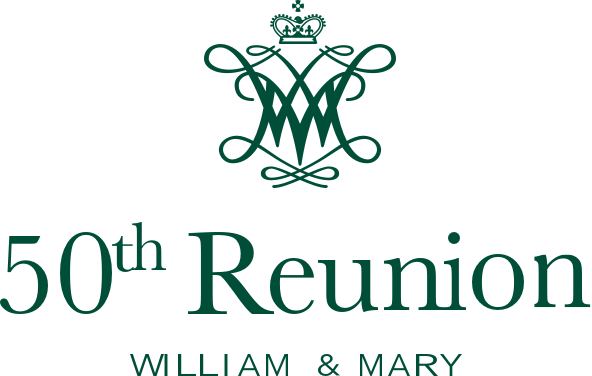 The 50th Reunion marks a meaningful milestone for alumni, bringing together classmates from near and far for an exuberant celebration. We hope you will make plans to join everyone on campus next spring to relive moments of joy and become reacquainted with alma mater and each other.
Join us on campus April 22-24, 2022, to celebrate your 50th Reunion as part of Traditions Weekend! Make your reservations today.
50th reunion committee   Giving & Class Gift   See Who's Coming
Class of 1972 50th Reunion Committee
The Reunion Committee of the Class of 1972 will spend the next year working to engage and reconnect with classmates, encourage all members of the Class of 1972 to attend Traditions Weekend and strengthen philanthropy through the class gift. Please reach out to one of the committee members below if you have questions or ideas.
Co-Chairs
Susan Aheron Magill '72, P '06
Robert Edward "Bob" Mathe Jr. '72, M.B.A. '74
Brooke Coleman Taylor '72
Members
Elaine Blyth Bixiones '72
Hayden Gwaltney Constance '72, P '09
John Allan Constance '72, P '09
Harry Lee Cross III '72
Frank Finn '72, P '92
John Richard Fletcher '72, J.D. '75
Suzanne Nanette Franklin '72
Stewart Hamilton Gamage '72
Susan Slaton "Susie" Gibbons '72
G. Hartwell Hylton '72
Barbara "Toddy" Immel '72
Janice Brown Kennedy '72, P '12
Elaine May Kontos '72, P '99
Nancy Sturgeon Luzar '72
David L. Miller '72, M.Ed. '74
Jack Russell '72, M.B.A. '77
Brad Keith Smallwood '72, M.B.A. '75
Rep. Harriett L. Stanley '72
Giving & Class Gift
Each year the 50th Reunion Committee selects projects and fundraising goals to accomplish as a part of their reunion. This year the class fundraising goals are $9,720,000 and 42% participation.
Results
Total Giving: $9,872,238
Planned Giving: $5,580,988*
Gifts/Pledges: $4,291,250
Class Project
Class of 1972 First Generation Opportunity Fund: $265,941
Class Participation: 40%
Last updated May 3, 2022
* For more information about planned giving visit the Gift Planning website or contact Kirsten A. Kellogg '91, Ph.D., assistant vice president for principal gifts and gift planning, at 757-221-1019 or kakellogg@wm.edu.
Class Project
Class of 1972 First Generation Opportunity Fund
The Class of 1972 First Generation Opportunity Fund provides support for undergraduate first-generation enrichment and wellness activities and programming, including staffing, with a preference for first-generation, low-income students.
Re-Echo
As part of your 50th Reunion celebration, the William & Mary Alumni Association will publish an edition of the Colonial Re-Echo. The Re-Echo is a yearbook that tells the story of our class at William & Mary and during the 50 years since graduation. There are just two questions for your submission: What's your favorite W&M memory, and what have you been up to these last 50 years?
We can't wait to see your answers!