Olde Guarde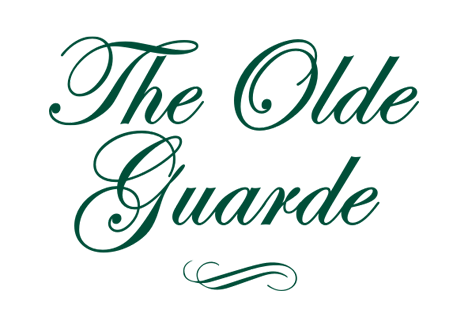 The Olde Guarde of Their Majesties' Royal Colledge in Virginia comprises all alumni whose identified class has celebrated its 50th Reunion. It is dedicated to cherishing and preserving the traditions of William & Mary, advocating the university's advancement and reputation among the nation's institutions of higher learning, and supporting social, service and educational programs to enhance the lives of its members and of alma mater.
Join us in Williamsburg April 28-30, 2023, for a number of exciting events.
Olde Guarde Council 2022 – 2023
Bruce A. Oliver '68, Chair
James (Jim) R. Taylor '69, Vice Chair
Connie Scott Shepard '70, Secretary
Richard (Dick) C. Goodwin '64, Treasurer
J. Reid Williamson '70, Historian
Carol E. Evans '64, Immediate Past Chair
Susan (Moe) Moyer Hardage '61
Wayne Woolwine '61, P '79
Patrisia (Patty) Bayliss Owens '62, P '90, P '92
Sondra (Sandy) L. Roberts '63
Pamela B. Michael '65
Howard J. Busbee '65, J.D. '67, M.L.T. '68, P '90, P '04
Camilla Marie Buchanan '66, P '11
Keith A. Taylor '66
Shelby Smith Hawthorne '67, M.A.Ed. '75
Stuart D. Spirn '67, J.D. '70
Katherine (Kathy) Burge Callaway '68
Gale Gibson Kohlhagen '69
Charlotte (Char) Sandquist Phillips '71
Ralph (Chip) Crews '71, P '08
Nancy Sturgeon Luzar '72
Brad K. Smallwood '72
Giving
The Olde Guarde endeavors to promote among its membership the welfare and support of the William & Mary Alumni Association and alma mater. Gifts in support of the William & Mary Alumni Association Fund assist in funding Olde Guarde programming such as the Olde Guarde Luncheon during Homecoming & Reunion Weekend. Please consider a gift to the William & Mary Alumni Association Fund, or any other area of your choice, today.